Stress check your employees' mental health!
Conduct preventive checks for mental health problems! This software has been newly developed.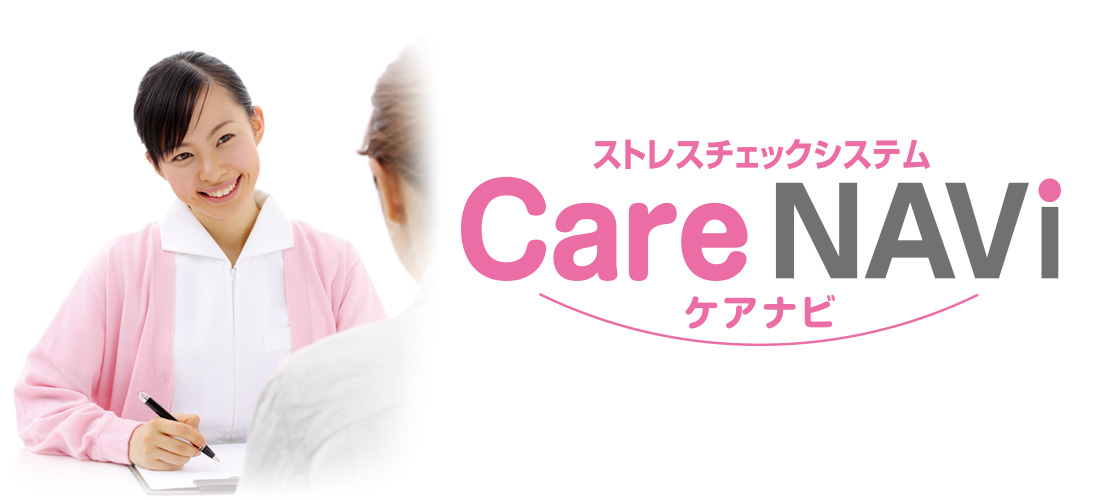 "Stress Check" operation support system for industrial physicians
Use the "Simple Stress Check", which is recommended by the Ministry of Health, Labour and Welfare,
and create a stress profile using the high stress judgement results from the raw point conversion table.
Via group analysis, you can create a "stress judgement chart" and much more.
For the "Stress Check," the worker fills out a stress-related questionnaire (multiple choice),
which is a simple test that can help you learn more about the condition regarding your stress levels via aggregation and analyzation.
From December 2015, when the Industrial Safety and Health Law was revised, at workplaces with more than 50 workers, it has been mandatory to carry out this inspection for all workers once a year.
(From the website of the Ministry of Health, Labour and Welfare)
This is a new system for measuring and evaluating the mental state of each employee.
質問画面

ストレスプロフィール画面

ストレスプロフィール画面

集団分析ストレス判定図

社員ごとの健康診断結果のxmlデータ取込とその結果データの抽出、疲労蓄積チェック(本人・家族)、抑うつ診断チェック(CES-D)などが装備されています。
OCRによる回答結果の取込、事業所ごとの判定基準の設定と進捗状況の管理ができます。