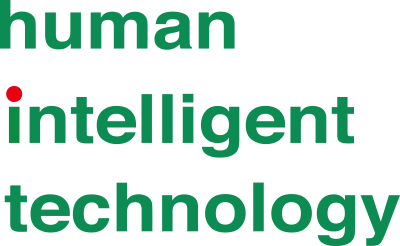 いつも、人を見つめるソリューションを。
We, HIT, are a company that aims to create better harmony among people, society, and the environment. It always starts with having people in mind. At times, there are a lot of diamonds in the rough out there that can be polished toward a bright future. We believe that it is our mission is to shape these diamonds into new solutions.
As an independent software development company, we will constantly strive to create products at a high level. Please look forward to HIT's advanced technology, as a product of the company's imagination!
NAVI Series
スローガン
A company that aims to create high-level systems
for the sake of human welfare
Corporate philosophy
Based on the philosophy of life dignity, aiming for harmony between humans, society and the environment, we strive to be a company that makes a valuable contribution to the realization of human well-being.
We want to increase the satisfaction of our employees through the further development of our company.
Action guidelines
Courage is the way forward.
Innovation is the foundation.
Social contribution is the mission.
Company overview
Company name
HIT Co., Ltd.
Location

Head office
5th Daiyu Bldg. 5F, 2-39-16 Minami-Urawa, Minami-ku, Saitama City, Saitama Prefecture, Japan 336-0017
Kansai branch
5th Shin-Osaka Building 4F, 12-15-3, Nishinakajima, Yodogawa-ku, Osaka, Japan 532-0011

Executives
Chief Executive Officer: Hitoshi Takeji
Senior head of department: Masahiro Otsuka
Date of establishment
October 6, 1998
Capital stock
20 million yen
Type of industry

Planning, design, development and sales of software and hardware for computers and computer peripherals.
Import, export and sales of computer software and computer peripherals.
Planning, design and development of computer networks.
Maintenance of computer systems, operating services and maintenance operations for the end user.
Consulting and information service related to medical treatment, welfare, health, environment, etc.
Any other work related to the above points.

Bank information
Saitama Resona Bank, Urawa Central Branch
Bank of Tokyo-Mitsubishi UFJ, Minami Urawa Branch
Sumitomo Mitsui Banking Corporation-Urawa Branch
Saitama Sakai Shinkin Bank / Minami Urawa Branch
Musashino Bank / Minami Urawa Branch