2018/10/24
Cancer Institute Ariake Hospital – An Introduction, Interview, and Case Study
Mr. Tanaka, Deputy General Director, Cancer Screening Center
About the introduction process and introduction results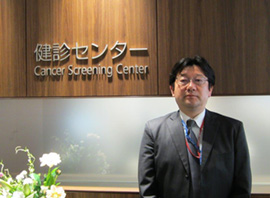 Along with the update of the electronic medical records system, a medical examination system had also been considered.
I first came across HIT at International Modern Hospital Show.
After the presentations of five different medical checkup system developers, I believed that it looked as if the demands of our hospital could be satisfied.
In particular, it was important to be able to improve the creation of our medical checkup results report or to create a comparable automatic comment system such as that. Cooperation using electronic medical records can also be realized, and we are very satisfied with how our needs have been met in terms of statistics and billing.
Future prospect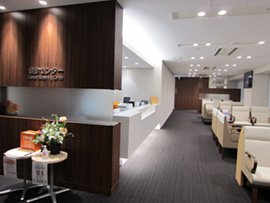 A new building was completed from January 2016, and our Cancer Screening Center moved there.
We are planning to double the number of recipients at the new facility.
We want to strengthen the improvement of the examination efficiency and also the examination omission prevention of the "Kenshin NAVI"
While improving the quality of medical examinations and complete health check-ups, we will further enhance our services.
Cancer Institute Ariake Hospital